Yariv Brauner Appointed Ninth IBFD Professor in Residence
January 18, 2021
4 minute read
We are pleased to name Yariv Brauner from the University of Florida (United States) as our 2021 Professor in Residence. Prof. Brauner currently serves as a Professor of Law with the Levin College of Law at the University of Florida and he is the Hugh Culverhouse Eminent Scholar Chair in Taxation.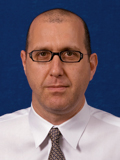 Prof. Brauner will be the successor of Patricia A. Brown (United States), who was our Professor in Residence last year. Other previous IBFD Professors in Residence were Diane Ring (2019) (United States), Ruth Mason (2018) (United States), Luis Eduardo Schoueri (2017) (Brazil), Reuven Avi-Yonah (2016) (United States), Stephen Shay (2015) (United States), Yariv Brauner (2014) (United States) and Richard Vann (2013) (Australia).
"Prof. Brauner is the first to serve as IBFD Professor in Residence for a second time. This is not by coincidence: his outstanding scientific reputation as an independent global tax scholar will help strengthen synergies on top-notch research to promote a fair, inclusive and long-lasting legal framework for international taxation" said Prof. Dr Pasquale Pistone, the Academic Chairman of IBFD.
"I am humbled and honored to be invited for the second time to serve as the Professor in Residence with the IBFD. I am still reaping the benefits of my first appointment in terms of scholarship and connections with the unparalleled academic environment in IBFD. For me it would be like coming back home, which is especially welcome in the precarious times we all experience. 2021 promises to be an important year for international tax reform and I hope to contribute to IBFD's leading efforts to make it a good one" said Prof. Brauner.