Topic Search at document level
September 21, 2021
7

minute read
This handy document-level functionality allows users to find precise references to sections that cover certain topics.
For example, when you open the Country Analysis chapter on Corporate Taxation of Japan and want to find information on the withholding tax treatment for dividends, you can click the tab "Topics" and type in the search box "dividends
The matching terms will then appear and by clicking "Dividends", you will get links to sections that offer further information.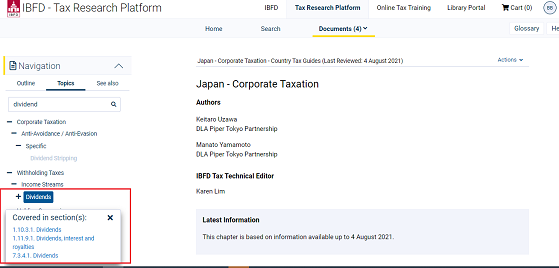 Then click on the link to view the information.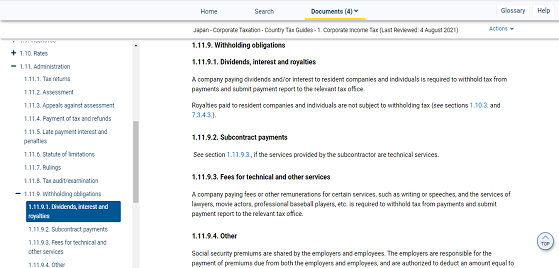 Please note: This functionality is only available at document level and is available in each collection on our Platform.