Historical Archives: To Keep Up with Past Tax Rules
May 13, 2022
5

minute read
We have recently added historical versions of the chapter VAT Options Exercised by the Member States to the IBFD Platform. 
Historical Archives are very convenient for analysing and comparing the main tax changes across different time periods. We offer many historical versions within our Tables, Country Tax Guides and Global Topics collections.
The historical versions are always accessible via the link in the "See also" section at document level.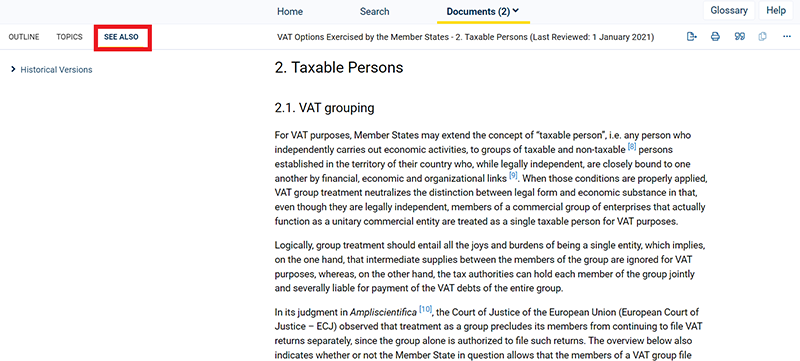 There you have controls to access a historical version, compare two historical versions and limit the period within which you are searching for historical versions.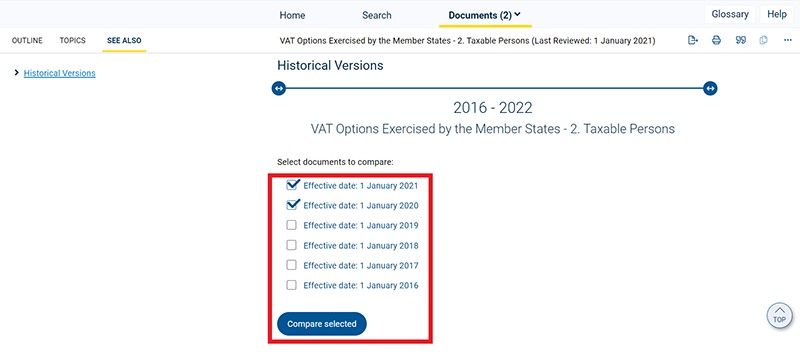 Use the navigation filter to compare similar sections of two historical versions.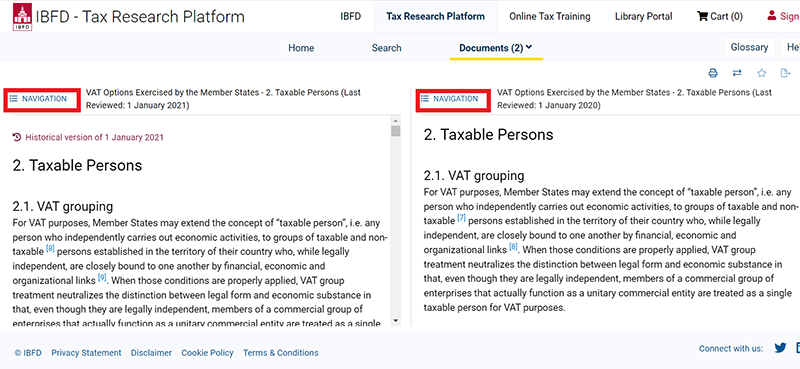 Historical Archives are available for most IBFD products at a small surcharge on the annual subscription price.