Document outline navigation enhanced on the Tax Research Platform
January 18, 2022
5

minute read
Search tabs at document level have been enhanced to improve your user experience.
It is now possible to search on terms covered in the outline of a document or in the list of tax topics that have been tagged and covered in a document – a great help for users to find sections that deal with specific tax aspects.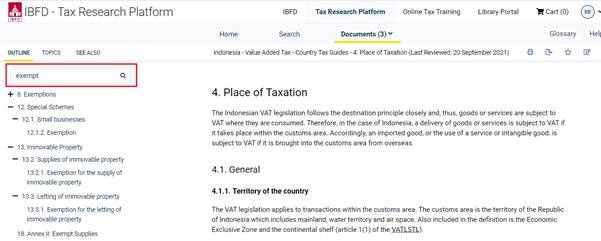 In the "Topics" tab at document level, the free text search now helps you find which topic is covered in the document and in which section(s). 
The "See also" tab, which takes you to the bottom of the document, now has a clearer design – especially useful when there are a number of "see also" sections.