Case Law Search Made Easy
February 16, 2021
1 minute read
Finding cases and all related documents within the Case Law collection is easy with this handy tip.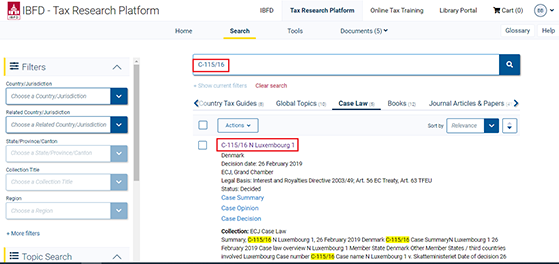 After selecting the Case Law collection, simply enter the case names, case numbers or the ECLI numbers in the search box.
The search results list will show the actual case prominently at the top, followed by documents that refer to this particular case.