Search Box for Effective Topic Selection
April 25, 2021
5 minute read
The Topic Search selection filter is based on a hierarchical list of tax terms. It helps you find relevant documents that we have tagged with the appropriate tax term(s). To accommodate you in finding which tax terms you can execute a search with, we have released a search box in this selection filter.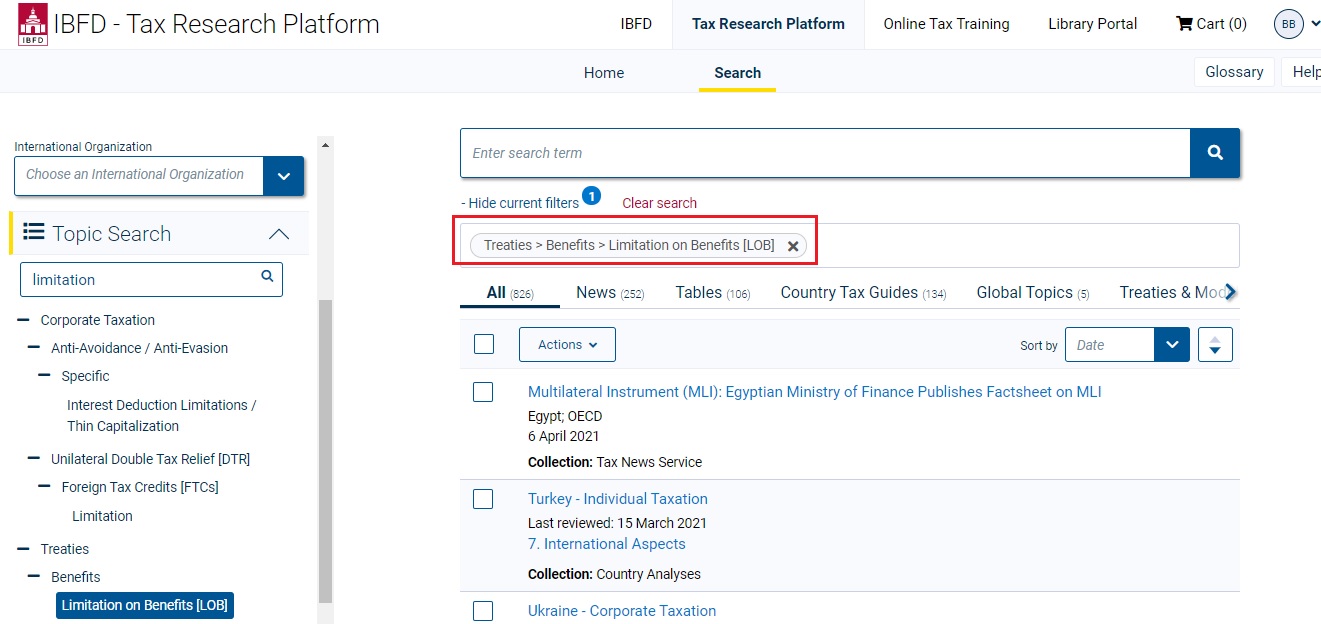 For example, if you want to search the IBFD Platform for information on "limitation on benefits", you may type the term in the search box displayed under the left hand Topic Search filter. As you type, matches on the term will instantly appear and can be clicked to execute your search query (see the images below).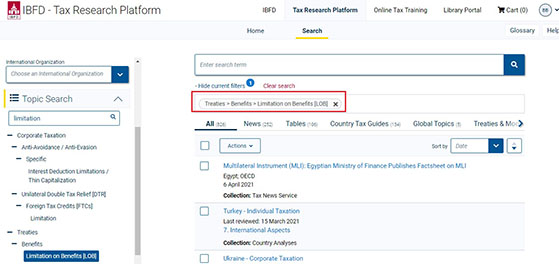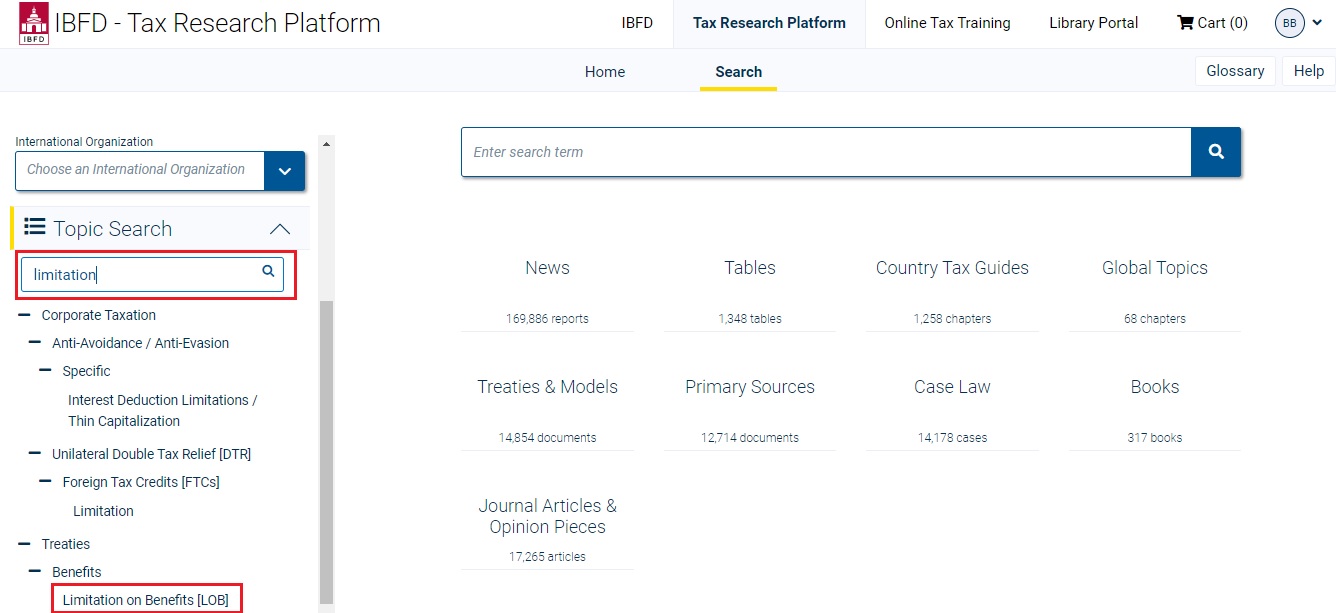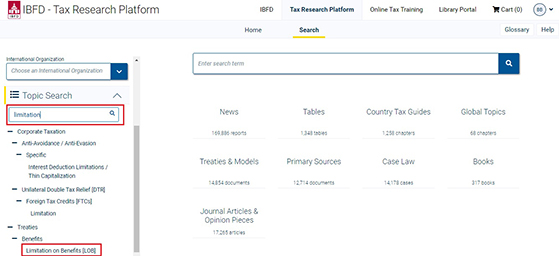 If the term you type has no match with any tax term covered in the Topic Search filter, the list of topics will become blank.